Mother's Day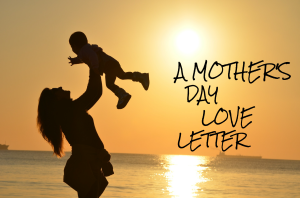 A Mother's Day Love Letter
I'm often wary about mentioning Mother's Day as it has different connotations for many. I'm particularly mindful of it following some of the conversations and emails I've had this week. But that has made me more grateful this year than usual, for my own mum and the sacrifices she made and also for how lucky I am to have my girls.
Sometimes being a mum is just so hard and thankless. There's a never ending list of stuff that needs to get done. There's our bodies which have irreparably changed in so many ways. There's the scariness of being responsible for another human being and having to get it right. It's a steep learning curve and just when you think you've got the hang of it, something new comes along...
But there are two people who at the minute think I'm the centre of their world. I've never known love like I felt for them the moment I set eyes on them.
In the words of Eden Ahbez "The greatest thing you'll ever learn is just to love and be loved in return." My girls have given me this and I'm so thankful for it.
Happy Mother's Day